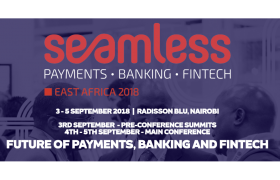 Amarante Consulting is very excited to be participating in the conference Seamless East Africa 2018, which will take place in Nairobi from September 3rd to 5th, 2018.
Our managing director, Sahana Arun Kumar, will take part in the Financial Inclusion Summit on September 3rd. She will give a presentation on "The rise of digital credit", which will focus on understanding of digital credit users, the standards of care developed for digital credit product, the safety of nano loans for consumers and techniques to avoid over-indebtedness.
She will also be moderating a panel on September 4th on the topic "Collaboration as the key to financial inclusion".
Learn more about it here:
http://www.terrapinn.com/exhibition/seamless-east-africa/speaker-sahanaarun-KUMAR.stm
http://www.terrapinn.com/exhibition/seamless-east-africa/Seamless-agenda.stm