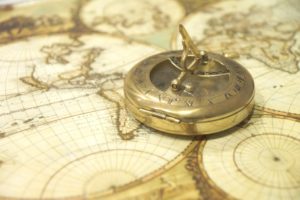 Region: Africa and Latin America
Country: Multi-country
Type of Client: Software Solution Provider
Year: August 2015 – December 2015
Region Information
The Africa (sub-Saharan) region is composed of developing countries bordering the Atlantic and Indian Oceans, the Red Sea and the Gulf of Aden. It is the world's second largest and second most populous continent. With 1.05 billion people as of 2018, it accounts for about 14% of the world's human population. In 2017, the African Development Bank reported Africa to be the world's second-fastest growing economy and estimated that real output growth increased by 3.6 percent in 2017, up from 2.2 percent in 2016, and should accelerate to 4.1 percent in 2018 and 2019.
Latin America consists of nineteen sovereign states and several territories and dependencies which cover an area that stretches from the northern border of Mexico to the southern tip of South America, including the Caribbean. As of 2018, its population was estimated at more than 652 million. Latin America is the region with the highest levels of income inequality in the world. The GDP of the region in 2016 was USD 5.3 Trillion. The literacy rate stood at 94% for the region in 2016.
Project Information
Opportunity study to evaluate the perspectives for a platform vendor to enter the Mobile Financial Services (MFS) market and optimize its relationship with MNOs. It involved market assessment consisting of evaluating the opportunity for a platform vendor to enter the DFS market in Latin America. 
Project/Services We Provided
The project was conducted in two phases, in the first phase, a study was conducted in both Africa and Latin America and in phase 2, we delved deeper into the study of Latin America. The project intended to provide Mobile Financial Services (MFS) industry insights to the client and a strategy to enter the MFS market. Amarante conducted a diagnostic, organization review, workshop, and technical assessment to understand the market dynamics, existing business models, existing MFS market players and technology providers. The aim was to provide some future direction and action plan, along with possible strategic Partners, M&A Opportunities, Opportunities for the Business model and Product offering.