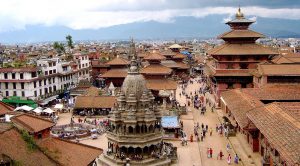 Country:Nepal
Region: South Asia
Type of Client: International Organisation
Year: August 2016- July 2017
Country Information
Nepal is situated in Southern Asia between Asia and China and the official language spoken there is Nepali. The population is 29,717,587 as of July 2018. Nepal is among the least developed countries in the world, with about one-quarter of its population living below the poverty line. The country is heavily dependent on remittances, which amount to as much as 30% of GDP. Massive earthquakes struck Nepal in early 2015, which damaged or destroyed infrastructure and homes and set back economic development. However, efforts have picked up speed to restore the country back and the country's GDP grew by 6.3% in FY2018 despite less favourable monsoons and the easing of rapid growth that ensued following the trade blockade in FY2016. The number of people with access to formal finance is rapidly increasing in Nepal. As per the UNCDF, more than 60% of the population of Nepal has access to formal finance. The number of e-banking users has also been increasing, and as per the latest data of Nepal Rastra Bank (NRB), more than three million people use e-banking in Nepal. Digital wallets too are on rapid expansion mode as a latest trend.
Project Information
The objectives of the project were to:
Assist a local financial institution in setting up a new venture to propose new mobile money products that will be offered through its existing remittance agent network as well as new agents
Assist the company with the launch of its wallet offerings through targeted and focused pilots
Project/Services We Provided
Amarante supported in testing the :
Technology system to deliver services at scale and the front-end interface for better customer experience
Value proposition within the existing remittance agent network of the financial institution, to deliver wallet based services in addition to Over-The-Counter transactions
Creation of agent network outside of agents to offer and service wallet based accounts
New partnership discussion and arrangements.