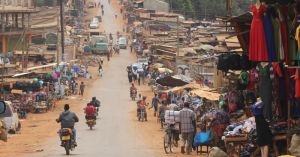 Country: Uganda
Region: Sub-Saharan Africa
Type of Client: International Organisation and Payment Aggregator
Year: June 2017-November 2017
Country Information
Situated in East-Central Africa, west of Kenya and east of the Democratic Republic of Congo, Uganda has a population of 40,853,749 as per July 2018.   Agriculture is one of the most important sectors of the economy, employing 72% of the work force. Uganda's economic growth has slowed since 2016 as government spending and public debt has grown. Instability in South Sudan has led to a sharp increase in Sudanese refugees and is disrupting Uganda's main export market. Uganda has been ranked 3rd  in a survey on financial and digital inclusion by a US-based public institution, helped by the wide adoption of mobile money in the local economy.
Project Information
Amarante was contracted by UNCDF to support one of three top payment aggregators in Uganda.. The objective of this assignment was to help the aggregator strategize how to remain competitve and an integral part of the DFS ecosystem in the face of a fast evolving and changing DFS sector. The scope of the project was to look beyond the business of aggregating bulk payments and to develop new DFS products and customer acquisition channels to enable aggregators to better serve the larger unreached rural market, especially following the opportunity given by the branchless banking regulations enabling banks to launch agent networks and also given the digitization of agricultural value chains and of Microfinance Institutions.
Project/Services We Provided
Our consultants first conducted an assessment of the DFS and payment aggregator market in Uganda after which the key gaps were identified in the internal functioning of the company and recommendations were provided on ways to restructure and redefine their organizational capacity. Amarante helped the aggregator in developing possible new revenue streams beyond their traditional products for the next 5 years and prepared a business plan and pitch book for potential investors to invest in the aggregator's future business.