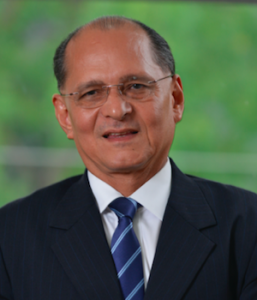 René is an experienced financial inclusion specialist with over 30 years of experience working with financial institutions in the Latin America and Caribbean region.
René is a founding member and for fourteen years, was the General Manager of the FUNDESER Foundation. He also took the role of Presidency of the Board of Directors of ASOMIF (association of microfinance institutions) during the turbulent years of the crisis 2010-2012 and more recently (2012-2016). Under his leadership he managed to avoid the effects of the national and international financial crisis in his institution and encouraged European investors to jointly invest with the Fundeser Foundation in the creation of Financiera Fundeser SA, a non-Banking Institution regulated by the Superintendence of Banks and Other Financial Institutions (SIBOIF).
Within the framework of an orderly succession plan he left the general management of the company to start business ventures in the field of Digital Transformation of Microfinance Institutions and other financial institutions to contribute with its wide experience in the financial inclusion of latin American citizens. He works with Amarante on projects involving Digital Transformation of MFIs, Digital Strategy and partnership development.
René is an agronomist from the National School of Agriculture and Livestock (ENAG, today UNA), institution of which he became its General Vice-Rector (1985-1993). He has a PhD in Biological Sciences from the State University of Kiev, Ukraine; Diploma in Microfinance from COLCAMI and the University of Anáhuac Sur de México, sponsored by the BCIE; Diploma of Boulder Microfinance Program in Santiago, Chile; Training Course "Risk Management Excellence in Microfinance: Connecting Luxembourg to Leading MFIs" at Financial Technology Transfer Agency
His mother tongue is Spanish, he speaks Misquito, Russian and has working knowledge of English.